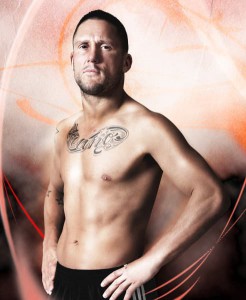 | | |
| --- | --- |
| Name: | Andy Souwer |
| Place of Birth: | Netherlands |
| Date of Birth: | 11/9/1982 |
| Height: | 178cm |
| Weight: | 70kg |
| Association: | SHOOTBOXING/TEAM SOUWER |
Souwer is a 4 x S-cup world tournament champion. 2 x K-1 World MAX champion. At the age of 32, he has over 170 professional fights. In addition to his incredible resume, he has an astonishing 90% winning rate. When you combine all of the aspects of Souwer's skills, various combinations, speed, eligibility and mentality, you end up with the perfect kickboxer. After making his Shoot Boxing debut, Sauwer has been competing at the world's top level opponents, and by winning the S-Cup 4 times, he was named pound for pound champion of Shoot Boxing. He also entered the K-1 MAX from 2003 and faced the legendary names of Masato, Albert Kraus, Buakaw Por Pramuk. He went on competing in K-1 Max tournaments making it to the finals 4 years in a row, and winning 2 of them. Souwer continues to fight domestic and international on a regular basis, and successfully made his MMA debut on NYE of 2015, by defeating Yuichiro Nagashima. Souwer continues to impress the MMA fans by evolving at this stage of his career. He will be facing MMA striking standout Daron Cruickshank in his next fight on September 25th.