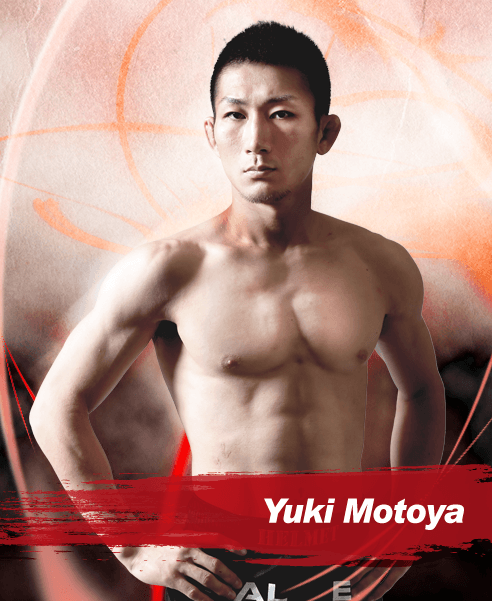 | | |
| --- | --- |
| Name: | Yuki Motoya |
| Place of Birth: | Ishikawa Japan |
| Date of Birth: | 9/14/1989 |
| Height: | 170cm |
| Weight: | 57kg |
| Association: | CB IMPACT |
Current DEEP Fly weight champion and representing CB IMPACT, Motoya is a unique fighter who claims he only surfed and played soccer up until the age of 18. One he started to train MMA, he immediately showed potential and ran through DEEP, Shooto amateur division. In 2010, Motoya won the amateur Shooto Freshman's tournament. Just 2 years later, he won the DEEP Fly weight title at the age of 22, only 1 year after making his professional debut. During his run in DEEP, he has faced and defeated top Japanese competition such as the names of Kiyotaka Shimizu, Masakazu Imanari, Yoshiro Maeda, and his rival Tatsumitsu Wada. He suffered a TKO stoppage by Chute Boxe Academy representative Felipe Efrain last year in RIZIN, but the fight was resulted a no contest due to Efrain missing weight. Motoya would definitely like to run through his foe from Chute Boxe Academy and earn his opportunity to revenge Efrain.