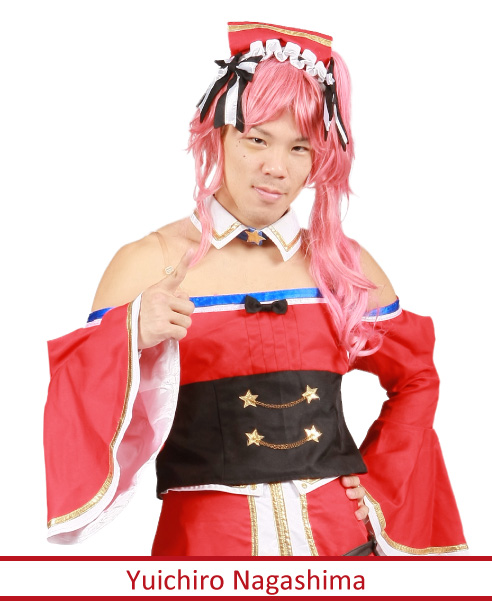 | | |
| --- | --- |
| Place of Birth: | Hyogo, Japan |
| Date of Birth: | 7/2/1984 |
| Height: | 175cm |
| Weight: | 70kg |
| Association: | SAKIGAKEJUKU |
Nagashima is known for his powerful strikes with his Japanese Kenpo background. Started fighting in MMA since 2005, and went 4-2. All of his will comes from KO or TKO. In 2007 he enters the New Japan kick boxing ring, making his debut as a kick boxer. Nagashima immediately became the center of attention not only for his dynamic striking style, but more of his cosplay walk out. He fought for various tournaments in K-1 MAX, and in March of 2010, he became the first fighter ever to win the -70kg tournament by defeating every opponent by knockout. His accomplishments were highly evaluated and was asked to fight MMA ace, Shinya Aoki in a MMA/Kickboxing Mix rule for Dynamite!! on New Year's Eve. Nagashima ended up winning the bout by KO in round 2. Now he will face a world class kick boxer with no MMA experience, will the fighting cosplayer be able teach the MMA freshman a tough lesson.