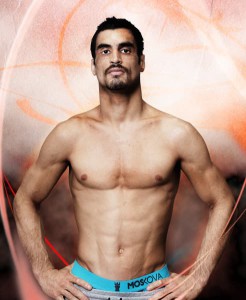 | | |
| --- | --- |
| Name: | Kron Gracie |
| Place of Birth: | Brazil |
| Date of Birth: | 11/7/1988 |
| Height: | 174cm |
| Weight: | 73kg |
The son and sole successor of the legendary Rickson Gracie. Kron learned Jiu Jitsu from his father from a young age and received a black belt at 19. He has several accomplishments in Jiu Jitsu, and in 2013, he won the tournament by finishing all of his matches. In June, he faced Japan's top grappler Shinya Aoki and tapped him out on Metamoris. Kron made his MMA debut in 2014 and won by a quick armbar. His display of world class Jiu Jitsu showed on NYE against Asen Yamamoto impressed the world. Kron now faces the Japanese grappling ace Hideo Tokoro in his upcoming fight on September25 at Saitama Super Arena.