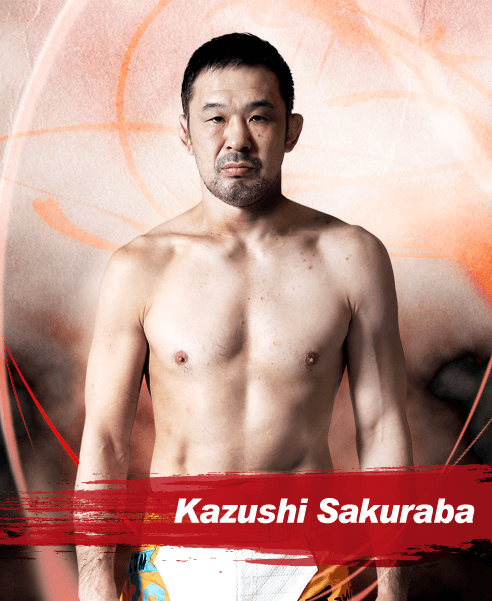 | | |
| --- | --- |
| Name: | Kazushi Sakuraba |
| Place of Birth: | Akita Japan |
| Date of Birth: | 7/14/1969 |
| Height: | 180cm |
| Weight: | 80kg |
| Twitter: | ks_saku39 |
Sakuraba joined UWF international in 92', and made his professional debut the very next year. He entered the UFC Japan heavyweight tournament in 97' and won by submission, and he continued on to becoming a regular in PRIDE starting 98'. He fought countless battles known as the "Gracie Hunter". His 90 minute war against Royce Gracie in 2000 at the Tokyo dome is still remembered to be one greatest fights in Japanese Fight history. Sakuraba first faced Wanderlei Silva on PRIDE 13, March of 01'. They fought 2 more times after their first encounter, in November for PRIDE 17, and during the 2003 GP in August. Sakuraba ended up losing all fights by TKO. After the fall of PRIDE, he continued to fight MMA in organizations such as HEROS and DREAM, and now he fights in the pro wrestling ring. Now that his grappling match between Wanderlei Silva has been confirmed, despite the rule difference, Sakuraba would like to get his revenge after 13 years.