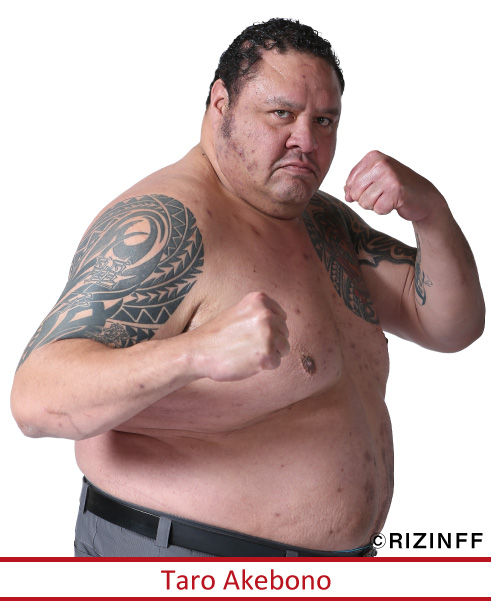 | | |
| --- | --- |
| Place of Birth: | USA |
| Date of Birth: | 8/5/1969 |
| Height: | 203cm |
| Weight: | 210kg |
Being the first ever foreigner to be titled as "Yokozuna", Akebono sustained the popularity of Sumo's golden era. After winning 11 tournaments, he retired in 2001. He became a head coach "Oyakata" of his Tokai Sumo, but resigned from the Sumo association in 2003 and announced his entry in K-1. His fight between Bob Sapp rated 43% and became the most watched TV program that year. He continued his journey as a fighter, and currently fights as a professional wrestler. This year, he fights Bob Sapp to redeem himself. Will Akebono be able to live up to his honor as "Yokozuna" the "King of Sumo".