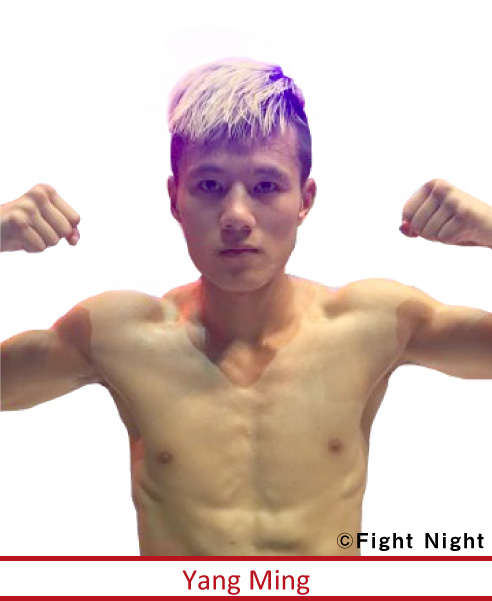 | | |
| --- | --- |
| Place of Birth: | China |
| Date of Birth: | 2/20/1995 |
| Height: | 171cm |
| Weight: | 57kg |
A rising young talent from the Chinese Kick boxing, Muay Thai industry will be making his first appearance on NYE. At the age of 20, Ming has fought over 40 professional fights, many of them winning by knock out. He is eager to fight and build the experience, and has fought in many tournaments and have done well in all of them. His style is truly aggressive, and likes to exchange in a close distance, which shows his heart and confidence in his striking skills. When he sees the opportunity to finish the fight, he will take advantage and go for the kill. The battle between to young fighters who don't know how to back down, will result in one fighter going down for the count.