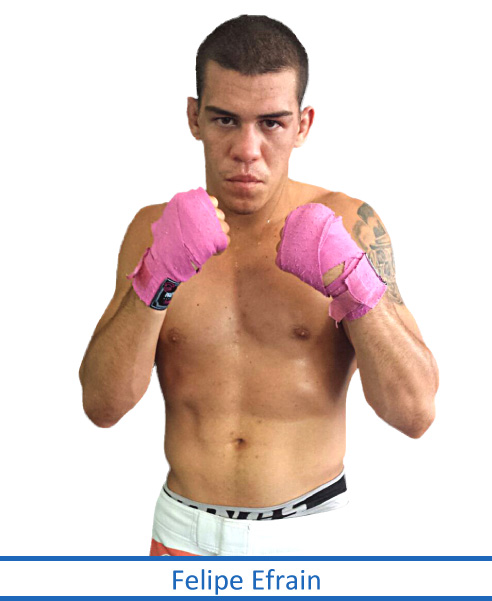 | | |
| --- | --- |
| Place of Birth: | Brasil |
| Date of Birth: | 11/23/1993 |
| Weight: | 56.7kg |
At the age of 22, Felipeais a warrior who inherits the true style of Shoot Boxe Academy in Sao Paulo Brazil. He made his professional debut in a local event and won by a first round TKO from strikes. Felipe keeps his hips low, and throws powerful punches from close range, from a longer range, he has many variations of kicks from high kicks to flying scissor kicks. Because of how he stands, he is extremely hard to take down, and is good at dictating the pace. A great opportunity rose in front of Felipe due to an injury, and he is ready to take that opportunity to the next level.