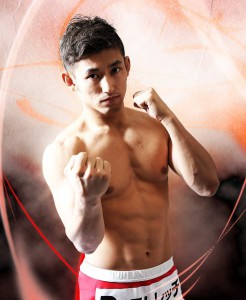 | | |
| --- | --- |
| Name: | Kizaemon Saiga |
| Place of Birth: | Japan,Osaka |
| Date of Birth: | 2/13/1989 |
| Height: | 168cm |
| Weight: | 61kg |
| Association:: | Me,We/Kensei |
Kizaemon is a new generation fighter who has a popular celebrity as a wife. He started practicing Karate in kindergarten and entered the K-1 teen tournament. He fought many great fights during K-1 MAX against fellow rivals. In 2014 he announced his transition to MMA and made his successful debut in the cage. His RIZIN debut against journeyman Hideo Tokoro was an immediate classic crowd pleaser despite his loss via armbar. Kizaemon now faces another new generation fighter Asen Yamamoto who comes from an elite wrestling family. Kizaemon looks to utilize his heavy hitting K-1 striking to his advantage and secure a one sided beat down against his young opponent.