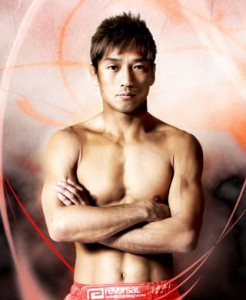 | | |
| --- | --- |
| Name: | Hideo Tokoro |
| Place of Birth: | Japan,Gifu |
| Date of Birth: | 8/22/1977 |
| Height: | 170cm |
| Weight | 61kg |
| Association: | Reversal Gym Tokoro Plus |
| Twitter: | tokorodays |
Spending majority of his early career in the ZST ring, Tokoro made his first major appearance in HERO's in 2005 known as the "Fighting part timer". He instantly became the Cinderella boy by knocking out the heavily favorite Alexandre Franca Nogueira. He remains a popular figure to this day while competing for DREAM, VTJ and other promotions. In March of 2015, he put on a fight of the night performance against a very tough L.C. Davis in the Bellator cage and left a great impression to the American fans. Tokoro's performance for NYE against Saiga Kizaemon was another crowd pleasing scrap, which he won by armbar. After competing in a action packed grappling tag match in April, Tokoro aims to get another win against a Gracie when he faces legendary Rickson Gracie successor Kron Gracie.