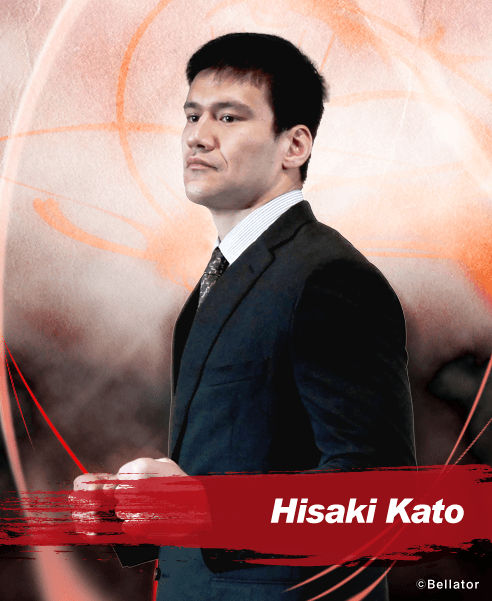 | | |
| --- | --- |
| Name: | Hisaki Kato |
| Place of Birth: | France,Paris |
| Date of Birth: | 17/9/1982 |
| Height: | 182cm |
| Weight: | 84kg |
| Association: | Team ALIVE |
| Twitter: | hisakialive |
Kato was born and raised in Paris, and currently lives in Nagoya, Aichi. He has a unique background as a fighter as he was a highly competitive hand ball practitioner. He started Karate in 09' and 1 year later he won the open weight tournament for full contact Katate which includes strikes, throws, grappling. He consecutively won this tournament for a record breaking 5 straight years. Kato made his long awaited MMA debut in March of 2013 at HEAT. He won his debut by TKO, and piled up his TKO victories using his karate base. In April on 14' he won the HEAT Middle weight title by knocking out the champion in just 53 seconds. Kato was picked up in Bellator and made a shockingly impressive debut by knocking out Joe Schilling with a superman punch in June of 2015. He faced Melvin Manholf 5 months later, but lost by KO in a very exciting back and forth battle. Kato has fought 7 professional MMA fights, and all of them, win or lose, has been finished by a KO or TKO. Will he be able to celebrate a hometown victory?
admin