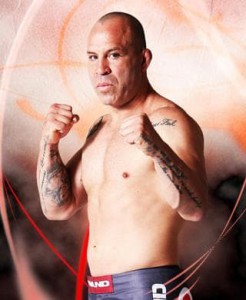 | | |
| --- | --- |
| Name: | Wanderlei Silva |
| Place of Birth: | Brasil |
| Date of Birth: | 3/7/1976 |
| Height: | 180cm |
| Weight: | 93kg |
| Twitter: | wandfc |
Former PRIDE Middle weight champion. Silva entered the Chute Boxe Academy at 13 years old and polished his skills under Rudimar Fedrigo. Made his professional debut in 1996 and won by stunning fashion and continued winning his following fights by knockouts. He made his first PRIDE appearance in 1999 for PRIDE 7, beating Guy Mezger, Dan Henderson which led him to face Kazushi Sakuraba during PRIDE 13 in 2001. Knocking out Sakuraba made Silva's name recognized by fans all over the world. Silva continued to fight memorial battles against tough opponents such as Kiyoshi Tamura, Quinton Jackson, Hidehiko Yoshida, Ricardo Arona and hailed at the top of the division until his defeat against Dan Henderson in 2007, PRIDE 33. Wanderlei demonstrated his grappling skills and power during in April when he fought a highly entertaining grappling tag match against Sakuraba. Wanderlei will receive the bye and will participate in the Grand Prix from the quarter final round held on December 29th.