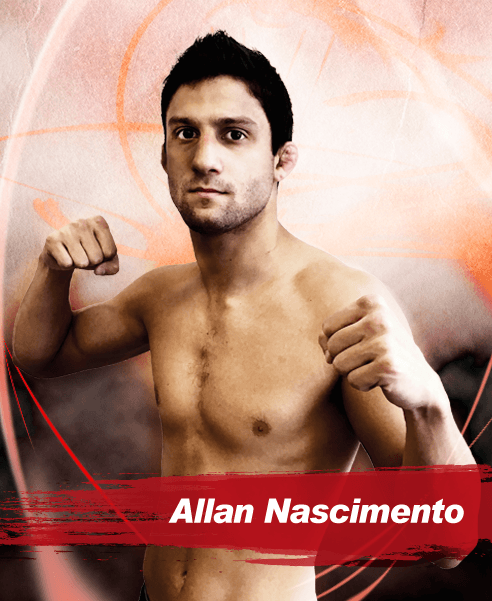 | | |
| --- | --- |
| Name: | Allan Nascimento |
| Place of Birth: | Brazil, Sao Paulo |
| Date of Birth: | 11/09/1991 |
| Height: | 175cm |
| Weight: | 57kg |
| Association: | Chute Boxe Academy |
| Twitter: | allanpuroosso |
Represents Chute Boxe Academy. He joined the Academy as a teenager and made his professional debut when he was 20. After putting on 7 straight victories by stoppage, he continued on with his winning streak in the local MMA circuit. At the age of 24, Allan has already had 17 professional fights and has definitely declared himself as the young promising talent of Chute Boxe Academy. Standing at 175cm, he towers his opponents in the Flyweight division and utilizes his reach and height advantages to his full advantage. He peppers his opponents with his long ranged striking, just to lure them into his slick submission game. His physique and endurance combined with the aggressive Chute Boxe style adds up to be a huge threat to any fighter in his division. Allan will be facing an opponent that his teammate has already defeated, but overturned to a no contest. This time, the Chute Boxe Academy representative plans to take home a clear victory back to his home town.