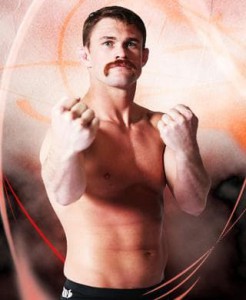 | | |
| --- | --- |
| Name: | Daron Cruickshank |
| Place of the Birth: | USA |
| Date of the Birth: | 11/6/1985 |
| Height: | 173cm |
| Weight: | 70kg |
| Association: | Michigan Top Team |
| Twitter: | Cruickshank155 |
Born and raised in a martial arts family, Daron claims that he has been practicing ever since he could remember. He has earned his black belt in Taekwan Do, and wrestled all the way throughout college, and enters the MMA world. He won 12 of his first 14 professional fights, all in a crowd pleasing way. His flashy kicks are extremely artistic and his fight style is always a fan pleaser. Daron has faced to competition from all over the world and brought all of his skills and experience to Japan in his RIZIN debut in April 2016 when he mauled Shinji Sasaki in spectacular fashion. He has adapted tremendously to the RIZIN rules which allows kicks to the head of a grounded opponent, and looks to keep his winning streak going by defeating Andy souwer on September 25th.