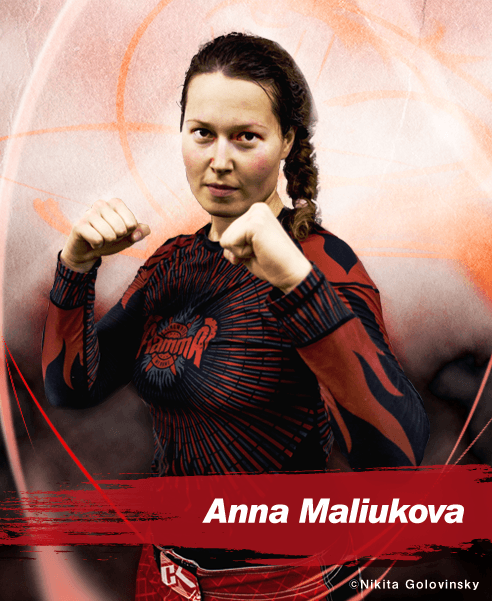 | | |
| --- | --- |
| Name: | Anna Malyukova |
| Place of the Birth: | Russia |
| Date of the Birth: | 31/5/1989 |
| Height: | 175cm |
| Weight: | 90kg |
Anna started off her career as an athlete as a basketball player, she played at the top level during her collage days, and started training Russian martial arts Systema. Anna took her background in to the sport of MMA and immediately showed her potential by winning the MMA championship in Russia tournament. She continued to compete in amateur competitions and made her professional debut last year and won by decision. Her quick on her feet and mobile with a steady base, she has heavy hips to keep the fight on the feet. Anna will be looking to make a name over herself by scoring a huge upset in Nagoya, Japan.