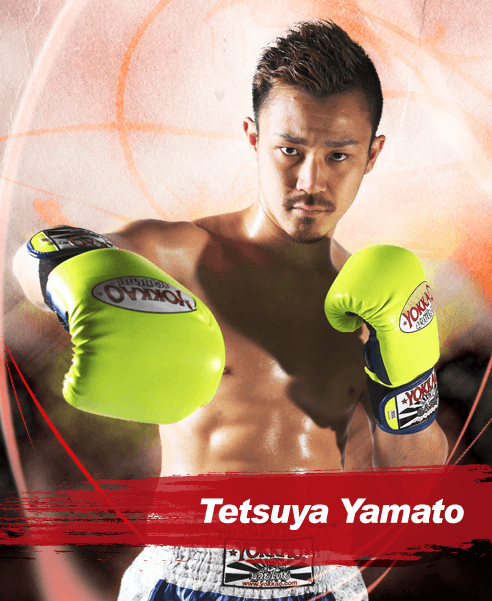 | | |
| --- | --- |
| Name: | Tetsuya Yamato |
| Place of the Birth: | Japan,Aichi |
| Date of the Birth: | 10/12/1987 |
| Height: | 171cm |
| Weight: | 63kg |
| Association: | Yamato Gym |
| Twitter: | tetsuya_yamato |
Represents Yamato gym. WBC Muay Thai Super Lightweight World Champion, WMC Intercontinental lightweight champion. Made his professional debut in 2005, and in 2008 achieved the title of NJKF lightweight Champion. In 2010 he defeated Kizaemon Saiga and Kubo Yuta by KO during the K-1 -63kg Japan Tournament, which was a turning point in his career where he got acknowledged by the world. After his runs as the WBC Muay Thai International Super Lightweight, WMC Intercontinental lightweight title holders, and scoring 3 consecutive wins in Lion Fights, Yamato faced Kevin Ross and knocked him out in the first round, making him the World Super Lightweight Champion. He carries a 70% KO/TKO rate, everybody will wait and see if he can score another beautiful knock out in Nagoya this April.