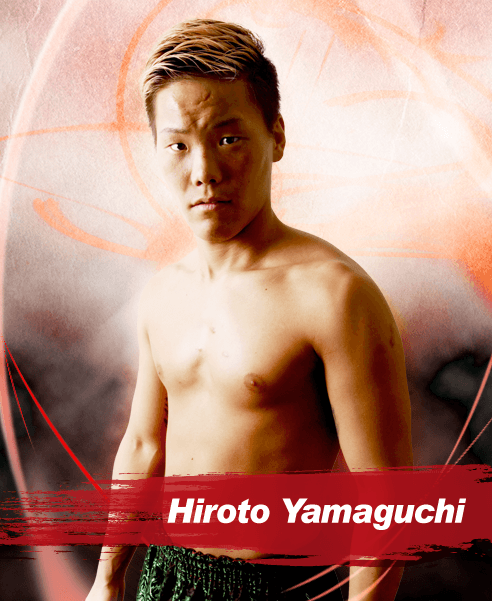 | | |
| --- | --- |
| Name: | Hiroto Yamaguchi |
| Place of the Birth: | Japan,Osaka |
| Place of the Birth: | 20/5/1992 |
| Height: | 170cm |
| Weight: | 64kg |
| Asociation: | Yamaguchi Dojo |
| Twitter: | hrt_1 |
Represents Yamaguchi Dojo. Yamaguchi has won 12 out of 18 by KO's in the Kansai region and is known for his devastating knock out power. He made his professional debut in 2008. In 2010, he started fighting in the DEEP KICK events, where he won 7 fights in a row including DEEP KICK Kansai 65kg Championship. Though he lost to Urabe Koya by decision in KRUSH YOUTH GP -63kg Tournament semi finals in 2012, he managed to knock out Kimura "Philip" Minoru with his left hook in the first fight. In December 2015 he defeated Tanaka Hidekazu with a KO, became the INNOVATION Champion and became the central figure in his weight class. Yamaguchi ended up winning in his most recent fight by Knocking out Hiroki Nakamura in spectacular fashion, now entering the battle of heavy hitters representing Nagoya and Western Japan with confidence.