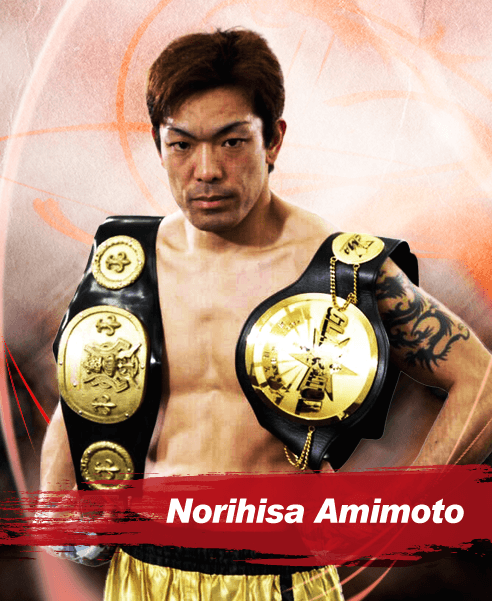 | | |
| --- | --- |
| Name: | Norihisa Amimoto |
| Place of the Birth: | Japan,Yamaguchi |
| Date of the Birth: | 26/12/1982 |
| Height: | 180cm |
| Weight: | 75kg |
| Association: | Mouri Dojo |
ISSHIN-KICK light weight Champion 2012, GLADIATOR KICK light weight champion, GLADIATOR KICK middle weight Champion 2014. The backbone of his MMA style is Taekwon-do, a National Korean sport. In addition to his accomplishments during West Japan Tournamnets and Japanese National Tournaments, he also has an astounding record of winning 44 out of 50 fights. Not only does he utilize his unorthodox Taekwon-do kicks, but he has experience in Karate, Kick boxing and MMA fights and is known for his ring control skills. This time in Nagoya Norihisa will be facing a local Brazilian hero Danilo Zanolini, where he will definitely aim for a KO win making the best of his kicking skills.