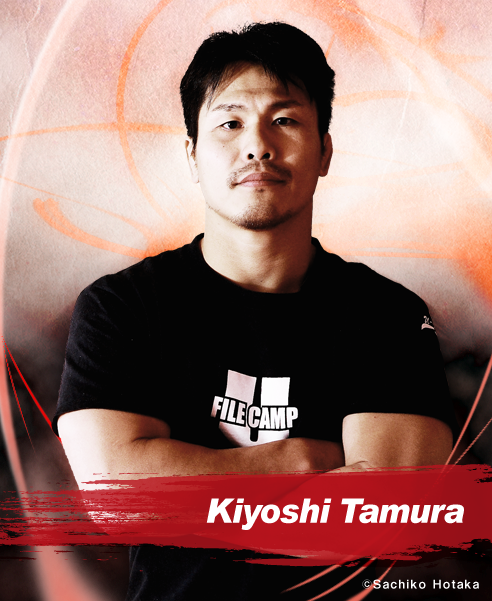 | | |
| --- | --- |
| Name: | Kiyoshi Tamura |
| Place of the Birth: | Japan,Okayama |
| Date of the Birth: | 17/12/1969 |
| Height: | 180cm |
| Weight: | 84kg |
| Association: | U-FILE CAMP |
Represents U-FILE CAMP, 2-times Open Weight RINGS Champion. He started his career with UWF, and followed the changes along with UWF International and RINGS. Fans are fascinated by his unique fighting aesthetics.
In his last start under MMA rules on the K-1 – Dynamite!! New Year's Eve mega-card in Saitama, Japan, Tamura earned his third consecutive win, a unanimous decision over Sakuraba.While competing for the likes of PRIDE, K-1, Rings, DREAM and UWF International, Tamura compiled an extensive resume of conquests, including those over eventual UFC champions Pat Miletich, Maurice Smith and Dave Menne, as well as superstars Renzo Gracie and Jeremy Horn.
Tamura was groomed by famed pro wrestling trainers Billy Robinson, Nobuhiko Takada and Akira Maeda, to eventually become a force in the sport's middleweight division. Tamura has also notched a victory over fellow hybrid MMA star and professional wrestler Josh Barnett, on November 23, 2005.