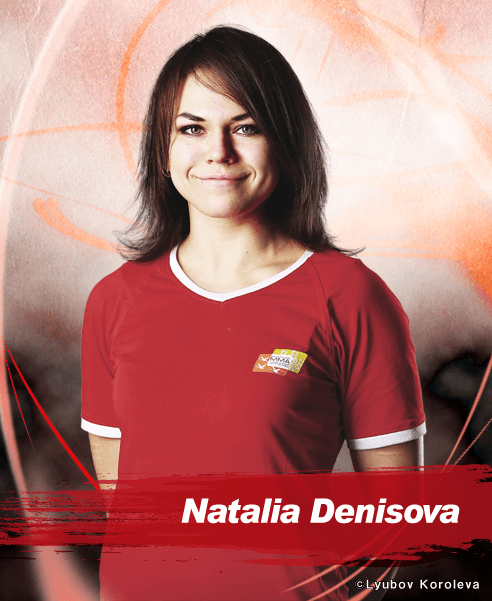 | | |
| --- | --- |
| Name: | Natalia Denisova |
| Place of the Birth: | Russia |
| Date of the Birth: | 15/9/1990 |
| Height: | 165cm |
| Weight: | 52kg |
| Association: | GLADIATOR FIGHT TEAM BELGOROD |
Her father was a solid boxing practitioner, it was natural for Natalia to be dreaming of becoming a professional fighter.
Her pro-am MMA record includes 4 wins and 2 losses. She is one of the few female fighters who has an experience of defeating a man in the ring. Regardless of the opponent's gender, she is always ready for an aggressive fight and shows the spirit and mentality of a true fighter. Her professional experience may not be all there , but her competitive spirit stays strong, she will stand and trade if she has to, and her ground skills are also well trained, she shows a lot of potential in many areas of MMA.