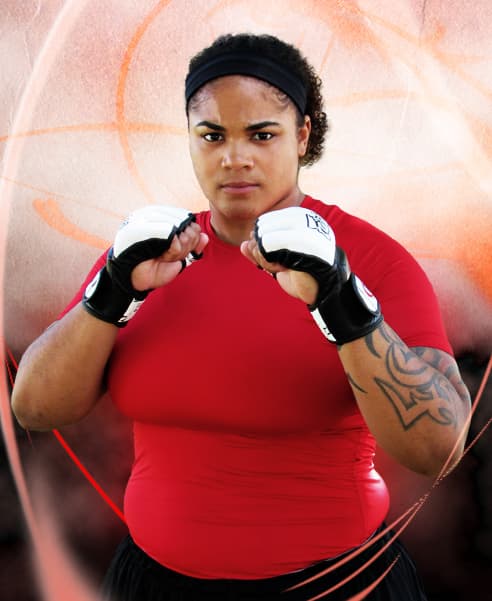 | | |
| --- | --- |
| Name: | Destanie Yarbrough |
| Place of the Birth: | USA |
| Date of the Birth: | 12/7/1990 |
| Height: | 175cm |
| Weight: | 98kg |
| Twitter: | DestanieYa |
A semiprofessional football player for the Central California War Angels women's football team in America. At 175 cm, 100 kg, she is one of the best female players and the team running back star. She has already scored 14 touchdowns this season in the league. With such a great physical condition and unbelievable footwork she has transitioned into MMA and made a professional MMA debut scoring a 33-second TKO. She played for the her team the very next day. Her strong competitive mindset and ridiculous physical power make her punches extremely dangerous that she can destroy any opponent. Would a local national football team star be able to shock the MMA world?