Moldovan MMA club "Eagles FC" and their desire to work with Rizin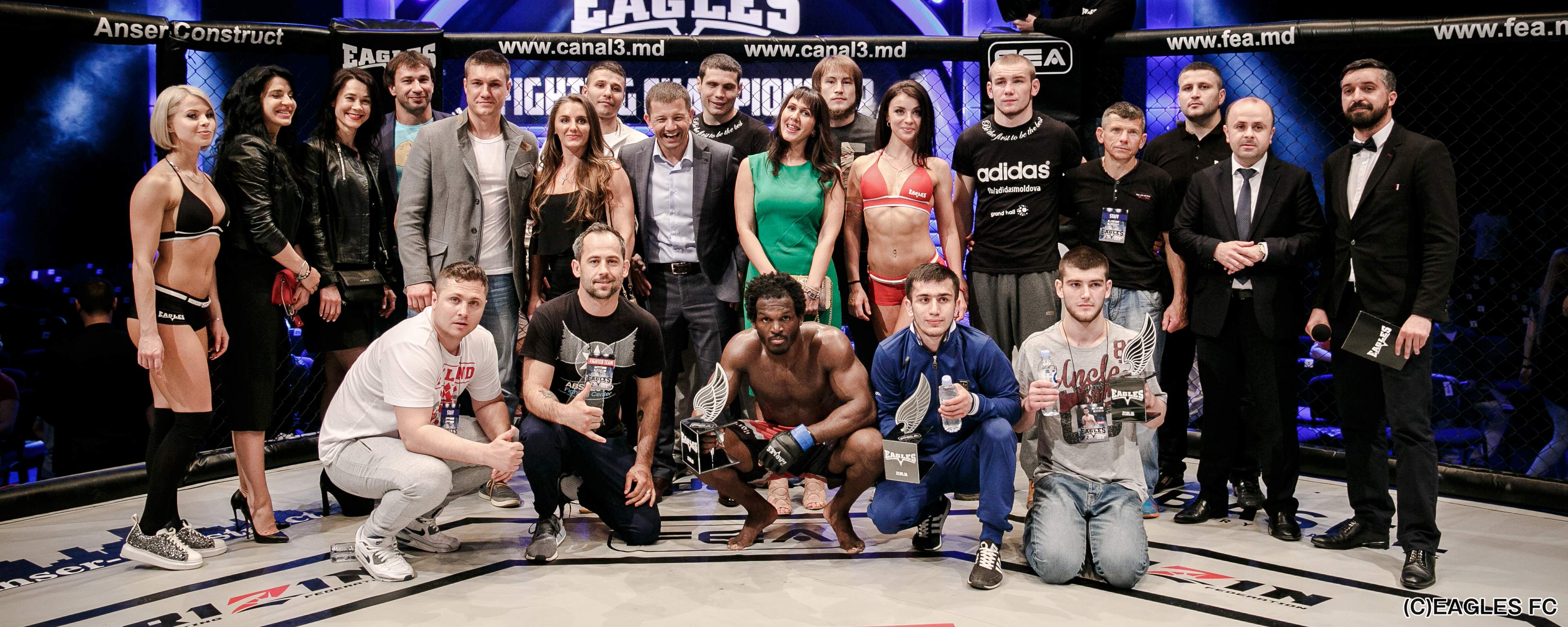 The newly established Moldovan MMA club held their most recent event at the end of May. Eagles FC used this event as a means get Rizin`s approval and endorsement of their brand. Eagles FC also placed the Rizin logo on their ring mat for this event.
Eagles FC representative Mr. Dorin commented that he really respected Rizin a lot as they are putting on very big shows and are very successful. He believes that if they work together, they can all help achieve a massive growth in the sport of MMA. At the Rizin open weight tournament that will be held in September of this year, Mr. Dorin plans to send some of his Eagles FC fighters over to Japan. The global expansion of Rizin is rapidly upon us!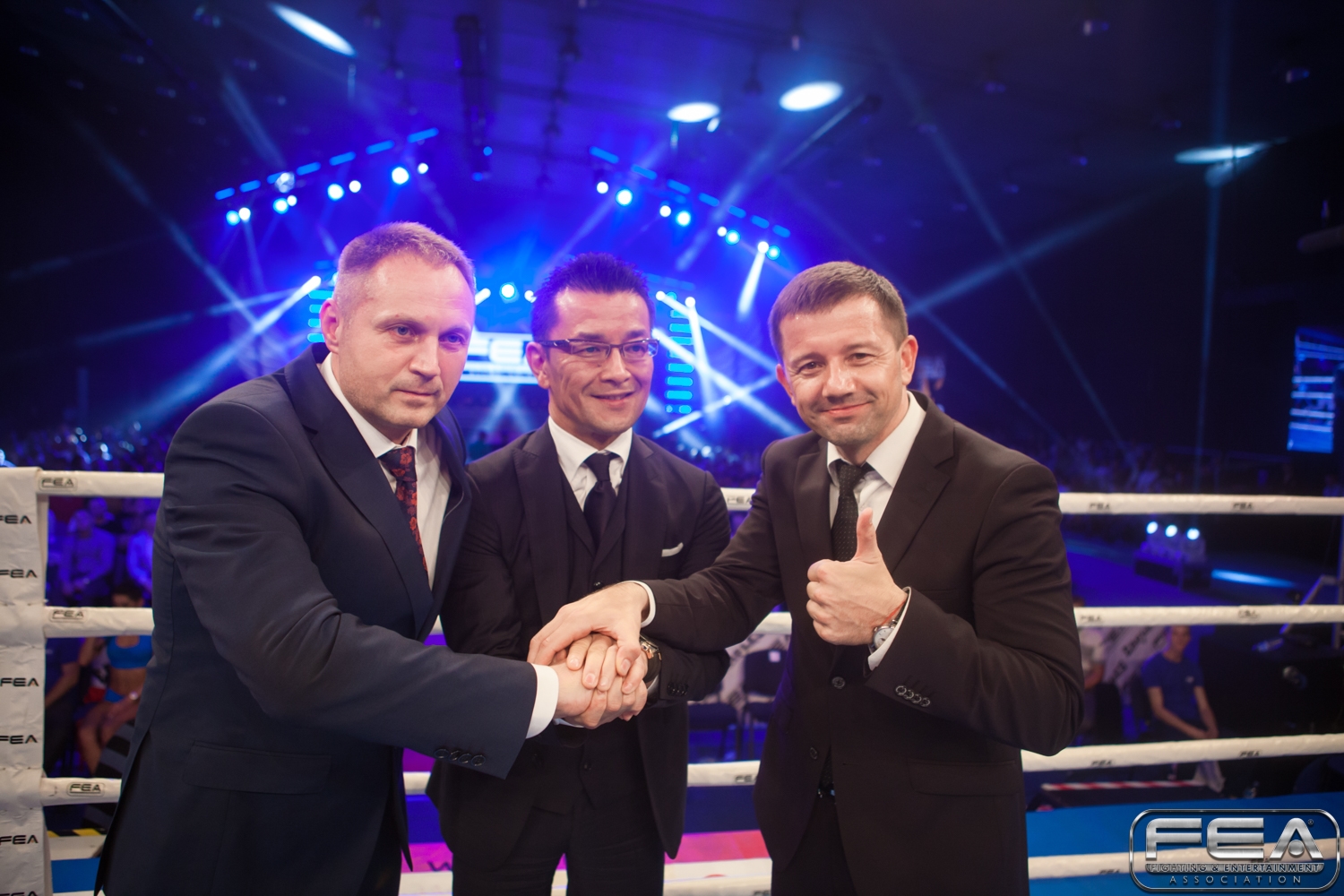 This photo of Eagles FC representative Dorin Damir (right), Rizin committee chairman Nobuyuki Sakakibara (center), and Lithuania Bushido representative Donatas Simanaitis (left) was taken in the fall of 2015.