After a successful kickoff into the year of 2018, RIZIN Fighting Federation will be holding their second event, which is also the first event of 3 back to back events. RIZIN. 11 on July 29th, RIZIN. 12 on August 12th and RIZIN. 13 on September 30th.
TOKYO – On June 8th, RIZIN held a press conference at the RIZIN Headquarters in Nishiazabu Tokyo, to announce a fight that has just been confirmed. Chairman Nobuyuki Sakakibara, General Manager Nobuhiko Takada and the Japanese veteran Takanori Gomi showed at the scene.
Chairman Sakakibara announced that tickets for RIZIN.11 will go on sale on June 10th, and will be available across all convenient stores across the Nation. International fans will be able to purchase the tickets on Stubhub.com. General Manager Takada then announced the one fight the federation had to announce. Gomi vs Souwer is set at 73kg, RIZIN Special MMA rules, 3 x 5 minute rounds with no elbows above the neck.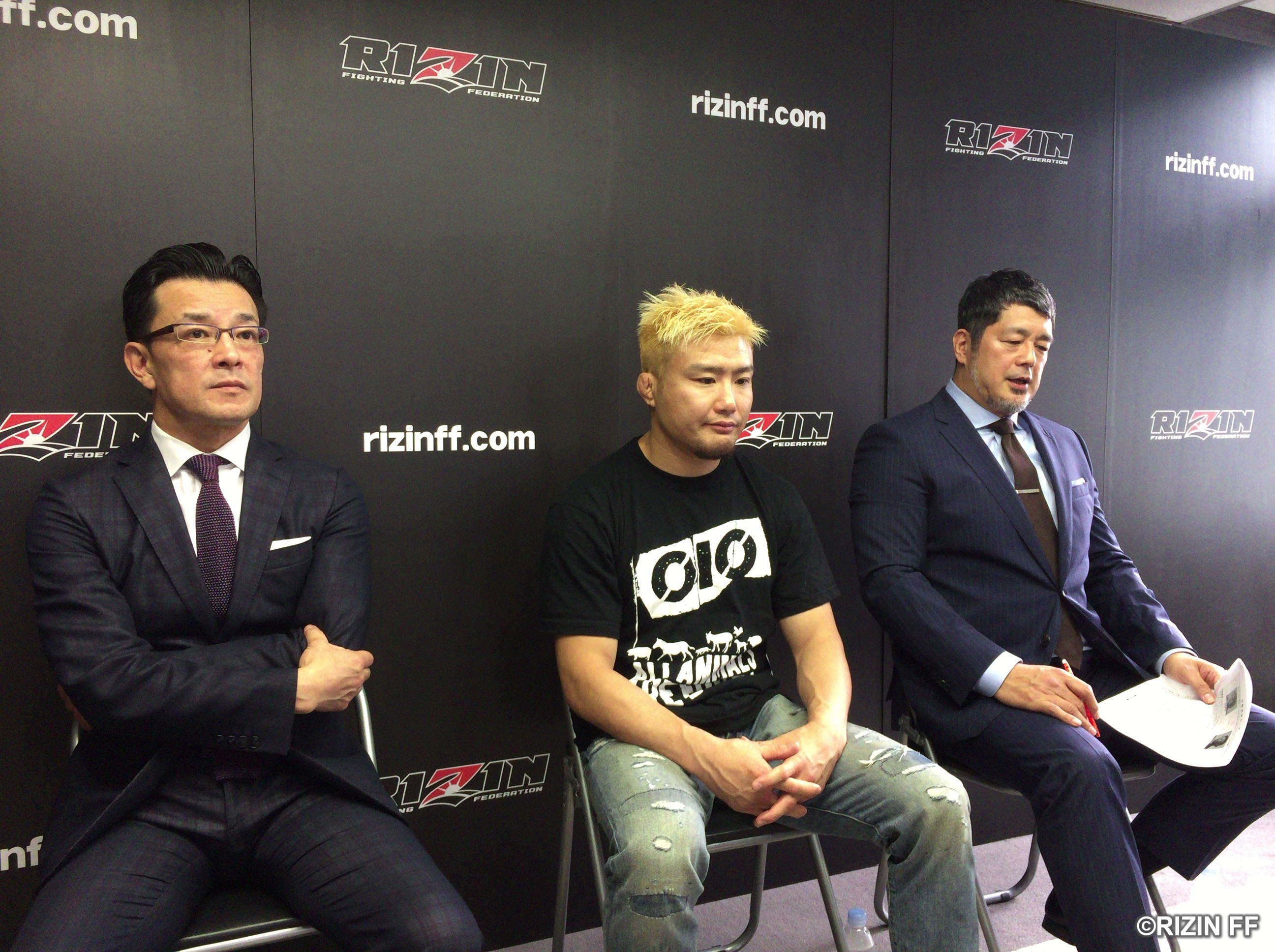 Takanori Gomi (35-15-1) is considered as the greatest Japanese fighter of all time, winning prestigious titles such as the Shooto Welterweight World title and PRIDE Lightweight title. However, the "Fireball kid" has not had the best run in the UFC, and was released by the promotion after losing 5 fights in a row. After 13 years, the 39 year old made his return to the NYE event, and faced the rising prospect Yusuke Yachi, in one of the most exciting fights that night. Despite being submitted and losing the fight, Gomi proved that he is still one of the most exciting fighters and one of the most loved fighters in Japan.
Andy Souwer (2-3 MMA), one of the most decorated kickboxers in the world with over 180 professional kickboxing fights under his belt, made his transition into MMA in 2015, under the RIZIN banner, where he demolished his opponent in the first round. Souwer continued to face tough opponents under the Japanese promotion but has not had the best success like his debut fight, and suffered losses agains Daron Cruickshank, Kazuyuki Mitaya and Akiyo Nishiura. The Dutch ironman looks to readjust his MMA career by beating the Japanese striker.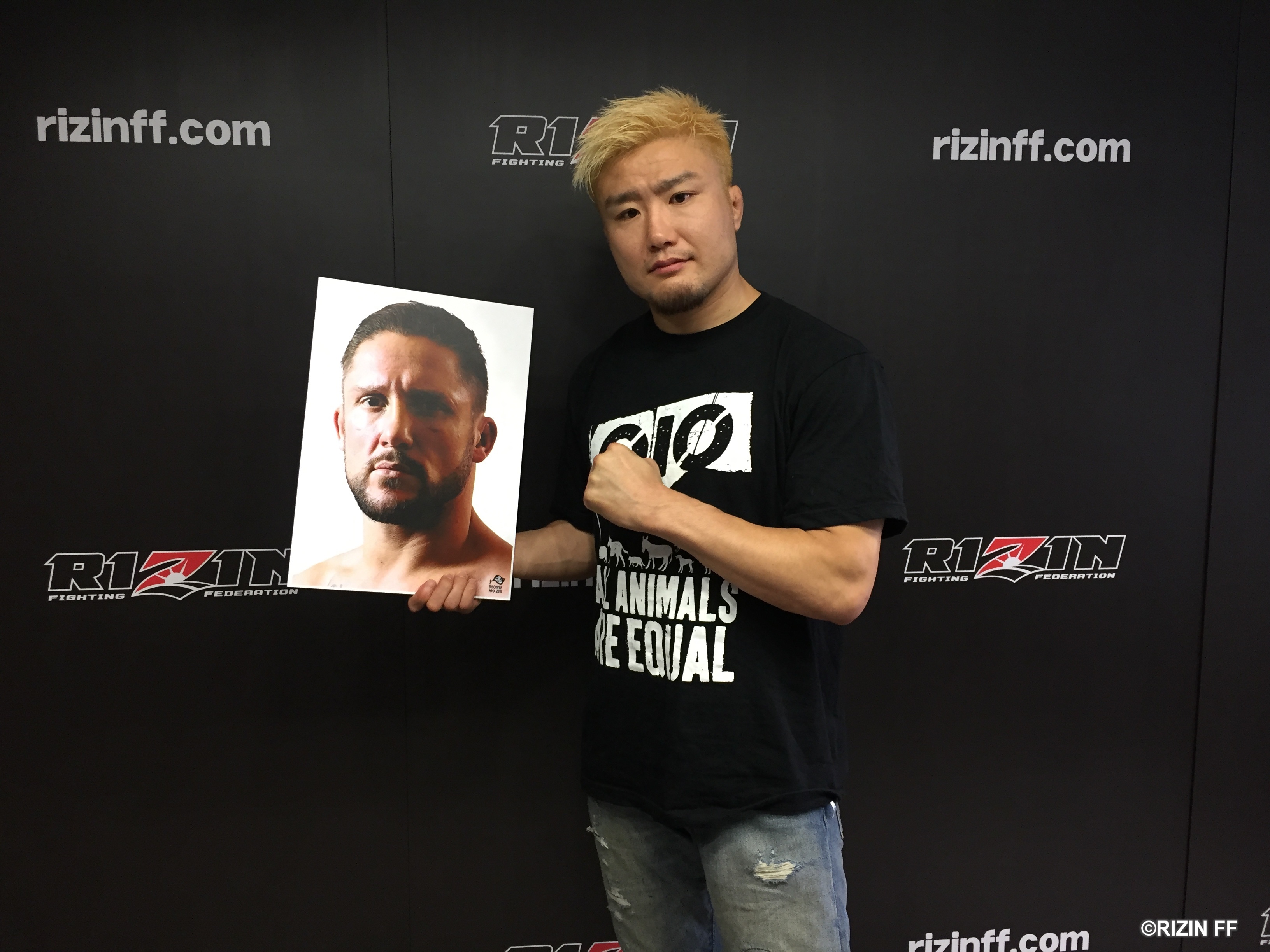 Fighter quotes
Takanori Gomi
"My new gym is taking off, I have no injuries and feel healthy. So I felt that I should just fight now instead of waiting until NYE."
"I would like to finish this year with 3 consecutive wins. Me and Sakakibara can figure out money (laughs), but the best way to relieve stress is to knock somebody out in the ring"
"I have been pretty active this year competing in exhibition matches, but I do feel that this division lacks in star power. So I felt that I needed to fight again."
"I felt like I lacked in Jiu Jitsu skills when I was in the UFC, so I have been working on my Jiu Jitsu now."
"After I came back to Japan I feel more motivated in competing, and getting ready for each the fight. It is actually really nice to be able to compete at home, I don't have to stress abut travel, time difference, and all the other additional concerns that come with fighting internationally."
Andy Souwer
"I have been having a rough time with my Mma career, but being able to fight Gomi is a very exciting." "He (Gomi) is for sure one of the best strikers in MMA. I have watched him fight back in the day, and his style of constantly going for the finish, is exactly what I do as well. I know this will be a great matchup so I hope to put on a fight that everybody will enjoy."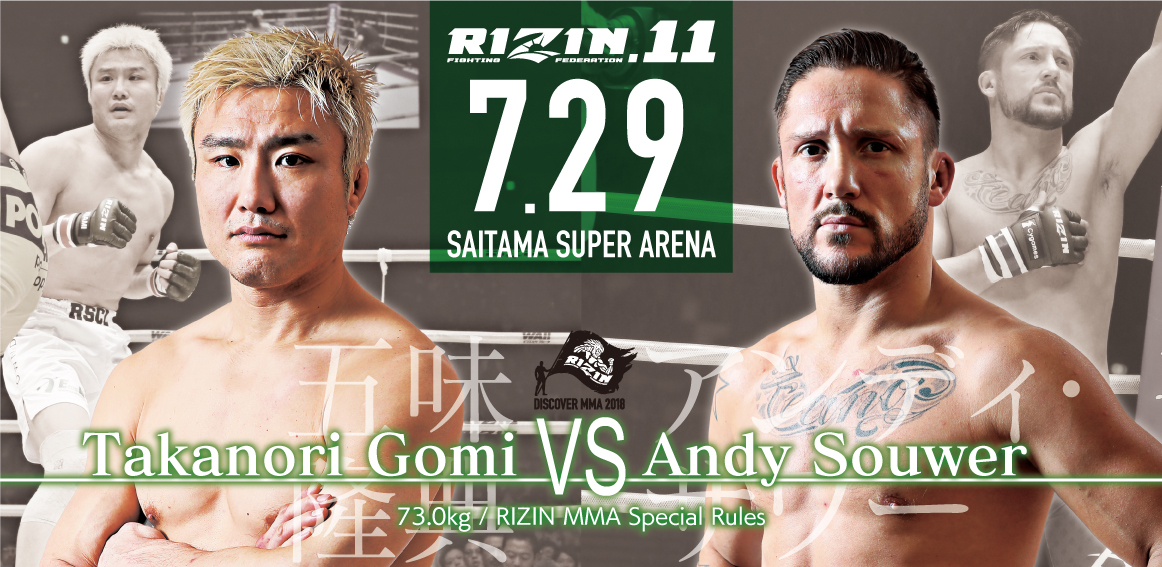 Name:

RIZIN.14

Date:

Dec 31, 2018

Venue:

Saitama Super Arena

Access:

Twitter:

Facebook:

Instagram:

---

Ticket

StubHub

Japanese (JPY)

English (USD)

한국어 (KRW)

https://www.stubhub.co.kr/%EB%9D%BC%EC%9D%B4%EC%A7%84%20%ED%8C%8C%EC%9D%B4%ED%8C%85%20%ED%8E%98%EB%8D%94%EB%A0%88%EC%9D%B4%EC%85%98-rizin-fighting-federation-%ED%8B%B0%EC%BC%93/ca10998

中文 - 简体 (CNY)

Russian (RUB)

Portuguese (BRL)