TOKYO –December 19th, – RIZIN Fighting Federation held an open workout for the media with the Japanese Quarter Finalists for the Bantamweight GP 2017.
As his rivals watched, Horiguchi showed his crisp footwork while he shadow boxed for the open workout, he then spoke to the media after the workout.
Kyoji Horiguchi n is looked at as the biggest favorite winning the tournament, but says he feels no pressure. "Everybody thinks I am going to win the tournament, so I hope to be able to meet their expectations. But anything can happen in a fight, and everything can end with one good punch, so I don't plan on taking anybody lightly." "The tournament structure where you have to fight 3 times over 3 days (twice in one night) is unique and something I have not experienced, but I trained hard for this so I am determined to win it."
When asked about his thoughts on his opponent, "He's got a long reach so I don't want to play along in his range. I plan to fight my range and distance. You really don't know what to expect unless you actually fight any opponent, but I have sparred with many lanky partners specifically for Oliveira."
RIZIN has successfully introduced RENA and Teshin Nasukawa to the Japanese casual fans, and there will be a Women's GP and Kickboxing GP featuring both fighters, but Horiguchi is confident that it's the Bantamweight GP which will steal the entire show and due to the level of competition, the casual fans will see the difference of talent. I hope to become the winner of the most competitive Bantamweight tournament in the world, and start a fantastic year with a belt around my waist."
The Bantamweight Quarter Finals will take place on December 29th, and the winners will advance to the Semi Finals and Finals will be held 2 days later on New Year's Eve. The Grand prize money for this tournament is 15,000,000 Japanese Yen, 2nd place 3,000,000 Japanese Yen, and two, 3rd place contestants will receive 1,000,000 Japanese Yen.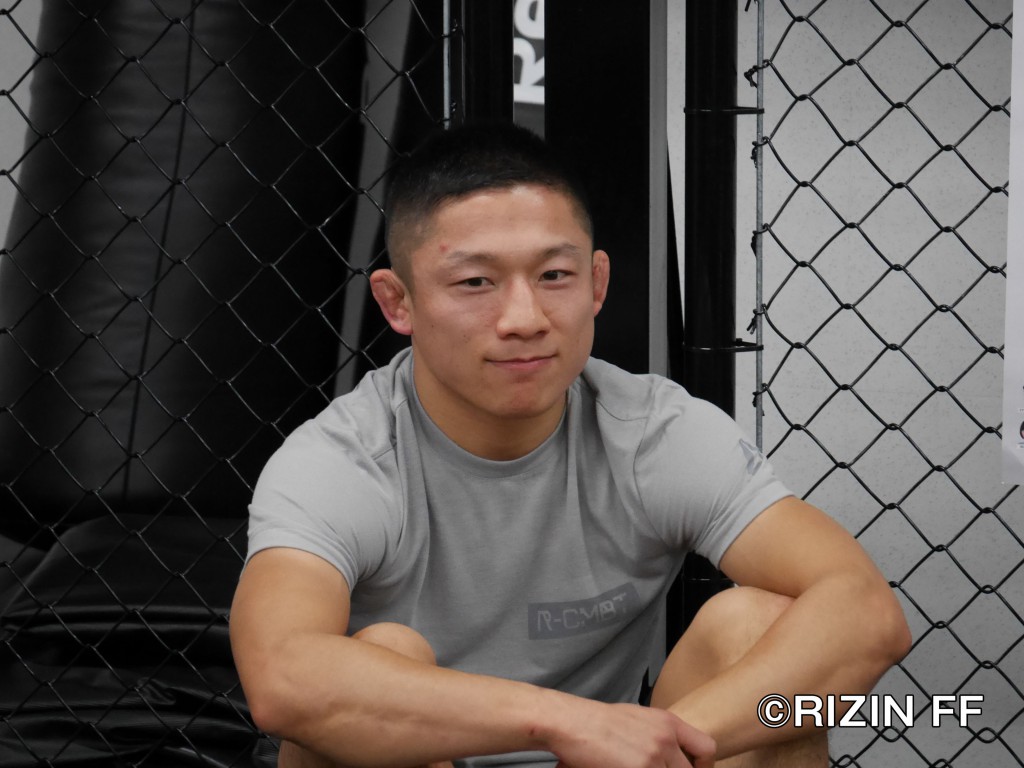 Confirmed fights:
[December 29th]
< Bantamweight GP Quarter Finals >
Ian McCall vs Manel Kape
Kyoji Horiguchi vs Gabriel Oliveira
Khalid Taha vs Takafumi Otsuka
Kevin Petshi vs Shintaro Ishiwatari
< Bantamweight GP reserve bout >
Anthony Birchak vs Jae Hoon Moon
< Super Fight >
Jiri Prochazka vs Karl Albrektsson
KING Reina vs Cindy Dandois
Kizaemon Saiga vs Kai Asakura
Gabi Garcia vs Shinobu Kandori
Satoru Kitaoka vs Kiichi Kunimoto
Hiroyuki Takaya vs Baataryn Azjavkhaln
Shizuka Sugiyama vs Kana Watanabe
[December 31st]
< Bantamweight GP Semi Finals >
TBD vs TBD
TBD vs TBD
< Bantamweight GP Finals >
TBD vs TBD
< Women's Super-Atom Weight GP Semi Finals >
RENA vs Irene Rivera
Maria Oliveira vs Kanna Asakura
< Women's Super-Atom Weight GP Finals >
TBD vs TBD
< Cygames presents RIZIN Kick boxing tournament Semi Finals >
Yamato Fujita vs Mitsuhisa Sunabe
Tenshin Nasukawa vs Yuta Hamamoto
< Cygames presents RIZIN Kick boxing tournament Finals>
TBD vs TBD
< Super fight >
Mirko Crocop vs Tsuyoshi Kosaka
Shinju Auclair vs Chelsea Lagrasse
Takanori Gomi vs Yusuke Yachi