TOKYO –December 19th, – RIZIN Fighting Federation held an open workout for the media with the Japanese Quarter Finalists for the Bantamweight GP 2017.
Shintaro Ishiwatari told the media that everything he showed for today's work out was "irrelevant" from what he has been working on, since his potential opponents Otsuka and Horiguchi were watching.
The current King of Pancrase has the potential of facing Takafumi Otsuka in the Semi Finals, and Kyoji Horiguchi in the Finals. Ishiwatari has fought both fighters in the past, beating Otsuka by TKO in 2014, and losing to Horiguchi by TKO after a 20 minute brawl back in 2012. The 32 year old veteran looks to revenge his loss against the former UFC title challenger, which will also reward him the title as the 2018 Bantamweight GP Champion.
Ishiwatari has set camp in Addision IL, under highly respected wrestling coach Izzy Martinez. "I worked on my wrestling, but everything else is a secret. I have plans for my upcoming opponent (Kevin Petchi), but I can't tell you what it is." About the unique tournament format, "I won't know what it's going to feel like until I actually experience it, but I know that I am the most experienced fighter fighting 5 round fights, I consider myself Mr. 5th Round, so if I make it to the finals, that day will be just another extra (6 total) round for me."
When asked about the rematch with Horiguchi, "I do wish to fight him again. I'm sure he will make it to the finals, but for me, I need to focus 1 fight at a time. I am putting everything I have for this tournament, I hope to be alive on New Year's Day." Said Ishiwatari and stated his commitment for the GP.
The Bantamweight Quarter Finals will take place on December 29th, and the winners will advance to the Semi Finals and Finals will be held 2 days later on New Year's Eve. The Grand prize money for this tournament is 15,000,000 Japanese Yen, 2nd place 3,000,000 Japanese Yen, and two, 3rd place contestants will receive 1,000,000 Japanese Yen.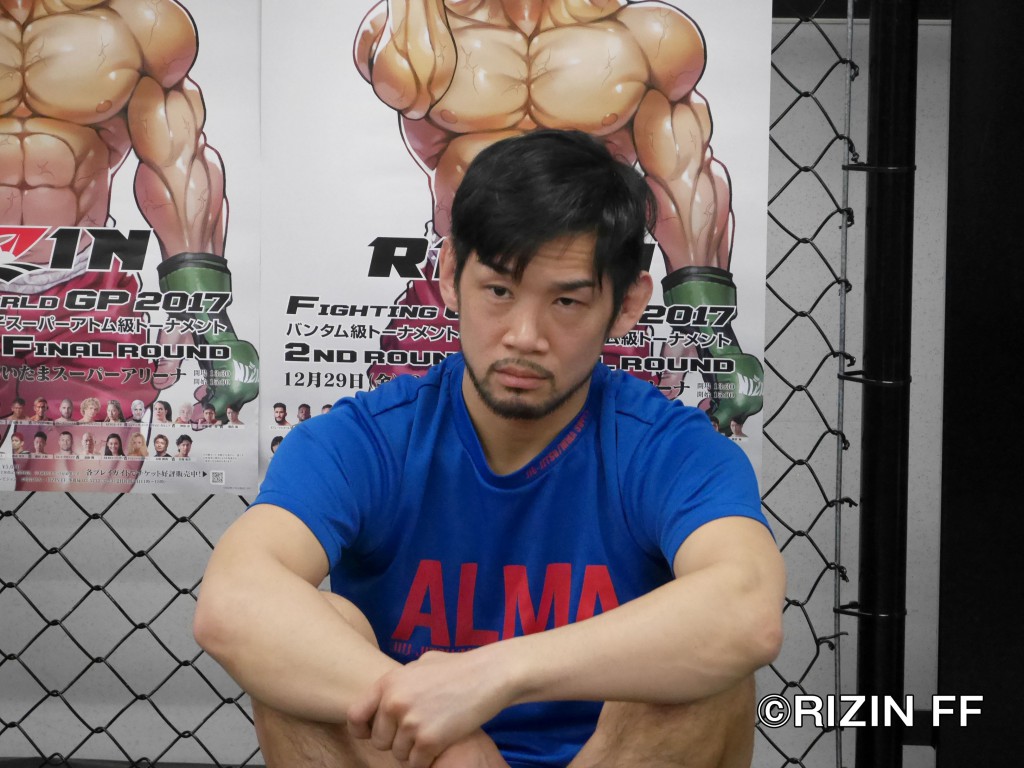 Confirmed fights:
[December 29th]
< Bantamweight GP Quarter Finals >
Ian McCall vs Manel Kape
Kyoji Horiguchi vs Gabriel Oliveira
Khalid Taha vs Takafumi Otsuka
Kevin Petshi vs Shintaro Ishiwatari
Anthony Birchak vs Jae Hoon Moon
< Super Fight >
Jiri Prochazka vs Karl Albrektsson
KING Reina vs Cindy Dandois
Kizaemon Saiga vs Kai Asakura
Gabi Garcia vs Shinobu Kandori
Satoru Kitaoka vs Kiichi Kunimoto
Hiroyuki Takaya vs Baataryn Azjavkhaln
Shizuka Sugiyama vs Kana Watanabe
[December 31st]
< Bantamweight GP Semi Finals >
TBD vs TBD
TBD vs TBD
< Bantamweight GP Finals >
TBD vs TBD
< Women's Super-Atom Weight GP Semi Finals >
RENA vs Irene Rivera
Maria Oliveira vs Kanna Asakura
< Women's Super-Atom Weight GP Finals >
TBD vs TBD
Yamato Fujita vs Mitsuhisa Sunabe
Tenshin Nasukawa vs Yuta Hamamoto
< RIZIN Kick boxing tournament Finals >
TBD vs TBD
< Super fight >
Mirko Crocop vs Tsuyoshi Kosaka
Shinju Auclair vs Chelsea Lagrasse
Takanori Gomi vs Yusuke Yachi