Mr. Scott Coker (Bellator President) Interview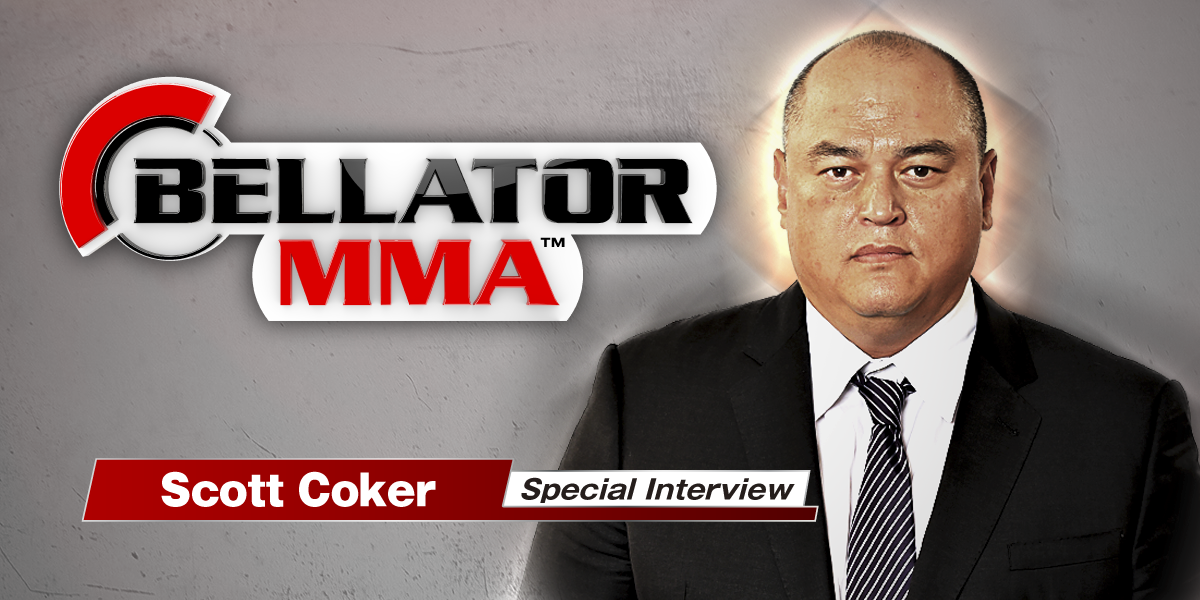 Q) Please tell us about Bellator.
Bellator is an MMA promotion under the Viacom banner which runs channels such as MTV, VHI and Spike TV and so on. It is an extremely popular content in which tops UFC rating at times. I ran a company called Strike Force but I sold it to the UFC (Zuffa) in 2011. When my non-compete contract with Zuffa ended in 2014, I was looking for an opportunity to get back in the industry, and got a chance to talk to Spike TV's Kevin Kay. Which eventually led me to the position as president of Bellator.
Q) What were your thoughts when you heard about the idea from RIZIN?
I used to come to Japan from 1999 for martial arts business, and I would watch the PRIDE events every time I was out here. The fighters were talented, and the production was amazing. One day, THE "Mr. Sakakibara" called me up after I became president of Bellator. During the Strike Force days, we would exchange fighters and I have always had a good relationship with Mr. Sakakibara, and we promised that we would cooperate with each other again, after we both sold our businesses. So I was determined to help him with this project.
Q) What do you expect from RIZIN?
I'm positive that this will be an exciting event. Mr. Sakakibara has connections with promoters from all over the world, which means he has access to over 2000 fighters. I am positive that he will gather great fighters. I think this event will turn out to be something similar to a mini Olympics. He always has the big picture in mind, and has the power and mentality to create something new. I think this event will become something where RIZIN will be praised as the No.1 historical promotion.
Q) Do you have any fighters, fights that you look forward to?
Fighters and fight cards are all in Mr. Sakakibara's hands, so I cannot mention any names and matchups, but what I can say that the world's top talent will gather to Japan. I want to state that "MMA is back in Japan!" This is a big step forward for Mr. Sakakibara and for Japanese MMA. This will be an entertainment content that will be appreciated not only in Japan, but all over the world. New stars will be born from this event as well. I am nothing but excited.
Bellator Official Site:http://bellator.spike.com/
Name:

RIZIN.14

Date:

Dec 31, 2018

Venue:

Saitama Super Arena

Access:

Twitter:

Facebook:

Instagram:

---

Ticket

StubHub

Japanese (JPY)

English (USD)

한국어 (KRW)

https://www.stubhub.co.kr/%EB%9D%BC%EC%9D%B4%EC%A7%84%20%ED%8C%8C%EC%9D%B4%ED%8C%85%20%ED%8E%98%EB%8D%94%EB%A0%88%EC%9D%B4%EC%85%98-rizin-fighting-federation-%ED%8B%B0%EC%BC%93/ca10998

中文 - 简体 (CNY)

Russian (RUB)

Portuguese (BRL)